Lawn Care Services for NY & CT

Sustainable Lawn Care, Tree, and Pest Protection Services
Greenwich Lawn Care Service
We are proud to be a part of making our hometown beautiful with our Greenwich lawn care and other home services.  Even if you aren't trying to win Yard of the Month in Greenwich, Ct., you still probably want your yard to look it's best.  There's just something about a healthy, green, well-maintained lawn and garden that not only makes your home look better, but makes backyard fun so much more enjoyable.  You may landscape by cutting your grass, controlling weeds, lawn edging and lawn maintenance, but even the best yard maintenance and lawn care eventually require more lawn care services that could include shrub care, grub control, and core aeration.
Red Carpet Turf has been serving Greenwich and the surrounding areas since 2009.  Specializing in home care and home services including turf management, tick, ant, and mosquito control, we know what it takes to make your home lawn beautiful and enjoyable all summer long.  Our lawn care and maintenance programs are designed specifically for your yard's unique needs, from our free evaluations and estimates to our trained technicians and professional grade products.  We know how important effective lawn care and maintenance is in getting your home lawn beautiful and healthy and we guarantee that our services will make you proud of your yard once again.
Experience the Red Carpet Treatment
Sign up for one of our Turf Programs  that includes both standard and organic fertilizer and weed programs for a perfect lawn!
Why You Need Professional Home Lawn Care 
Many homeowners mow their grass, try to control crabgrass and otherwise perform yard maintenance in an effort to keep their lawn looking nice and neat.  Some homeowners even fertilize, lime, seed and perform other lawn maintenance to keep their yard healthy and green.  But every lawn eventually needs professional care such as aerating, seeding, professional grade nutrients and fertilizers and more to be the healthiest, most beautiful yard possible.
Here are just some of the reasons why Red Carpet Turf should be your professional lawn care choice.
Lawn Analysis: Professional inspection and analysis by trained technicians is the foundation for a successful lawn care program.  Understanding the local climate, soil conditions, PH levels, an much more go into determining the specific needs of a particular lawn.  Once a complete analysis is completed, we design a complete program to rejuvenate even the most neglected yards.
Aeration: Even with frequent lawn maintenance and lawn care, the soil in many yards eventually becomes compact and harder to maintain over the years.  Compact soil inhibits crucial irrigation for grass and shrubs, prevents nutrients from being properly applied and makes seeding nearly impossible.  Breaking up that compact soil through aerating brings new life to the entire lawn.
Over seeding: Even well maintained lawns can have a few bare or patchy spots.  Overseeding is like the finishing touch on an otherwise healthy lawn and includes seeding over the entire lawn to fill in thinning turf.  It's a great way to improve the density and lushness and gives a lawn that consistent, healthy green look.
Organic top dressing: The proper application of an organic top dressing helps lawns by providing better water retention, reduction in thatch, and helps relieve some of the compaction of the soil.  Combined with aeration, top dressing helps get organic matter deeper into the soil and can help prevent some common lawn diseases.
Preventive grub control: Grubs damage lawns by feeding on grass and vegetation roots and develop into beetles that damage flowers and other foliage.  Controlling grubs is critical to a healthy lawn and should be a part of every turf management program.
Professional technicians: Even the best professional grade products and services can't create a beautiful lawn without an experienced, knowledgeable technician who understands turf management.  Our technicians are licensed by the State of Connecticut and New York and receive annual training to ensure they have the most up-to-date skills for effective lawn management.  This on-going training enables our technicians to properly analyze a particular lawn and recommend the best course of action.
Safety: When we say organic, we mean it.  Our use of organic products for lawn care and lawn maintenance ensures that your lawn and your family are always safe while your yard gets the care it needs to be healthy and beautiful.
Our guarantee: Our guarantee is simple.  We promise each customer a beautiful, healthy lawn and 100% satisfaction.  We are always available for any concerns, questions or issues and our technicians are ready to share their knowledge regarding any part of our lawn care programs. We want our customers to be informed every step or the way as we bring their lawn back to life and keep it healthy for years to come.
Red Carpet Turf wants your lawn to be the best it can be and with our comprehensive lawn care programs, making your yard the envy of the neighborhood has never been easier.  To find out how your lawn can get the Red Carpet treatment, just give us a call or send us an email.  We'll be glad to show you why you can count on us for all your lawn care and maintenance needs.

Lawn Care
Our lawn care program features custom blends of phosphate-free fertilizers with slow-release technology to produce a beautiful, lush, green turf.

Pest Control
Your lawn serves as a barrier between your home and the wilderness. Ticks and fleas can pose a serious health threat to your family and pets.

2018 Fall Special
Free mosquito and tick treatment as well as a free grub control for the signature lawn care program
Experience the Red Carpet Treatment.
Sign Up for one of our Standard Weed Control or Organic Fertilizer Turf Programs fora perfect lawn.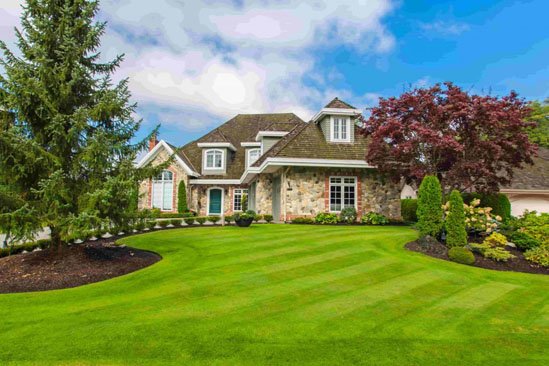 A Perfect Lawn Solution for Connecticut & NY
We can help!  We are a locally owned lawn and landscape pest control company located in Greenwich, CT.  We will help you address your concerns about your lawn, the environment and how to deal with issues effectively and responsibly. More than fertilizer treatments, Red Carpet Turf is your local NY and CT solution to turf damaging, insects, fungus problems, dealing with fleas & ticks, preventing pests from entering your structures and much, much more.  When mother nature decides to change things up, you'll be ready with our professional lawn care technicians to diagnose, recommend and treat for any problems that may arise.  There are many weeds, insects & fungus out there that require a special targeted approach and you now have the tool set do deal with them.
Let our customers do the talking!
Our goal is to provide the best Mosquito Control in Greenwich Connecticut. We are looking for the WOW factor! Sometimes our sales pitch isn't quite enough. For that we regularly ask our customers to review the services we are providing them. Below are the most recent reviews we've received. Good or bad we are posting them here for you.
Lawn care and pest control Programs
Subscribe To Our Newsletter
Sign up for our email newsletter.  We'll keep you up to date on all of the latest news with Red Crapet as well as any alerts that you should know relating to your lawn and landscape.  We work with Mother Nature.  Part of that is monitoring weather patterns and changes in our environment.  With that there are insect outbreaks that can take place that could mean problems for your lawn and landscape.  Stay up to date with the latest news by subscribing.  It's FREE!
Call for a free estimate and if you would also like a free property evaluation we would be happy to send one of our specialists.