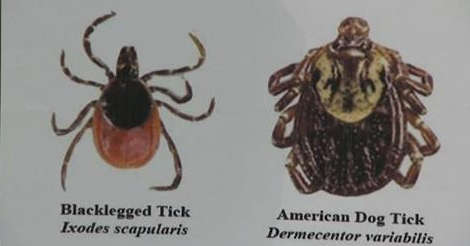 Blumenthal: Rate of detection for Lyme disease in ticks increased
Sen. Richard Blumenthal is warning residents to avoid ticks at all costs due to the painful diseases that they can carry, including Lyme disease.
"The season for Lyme is expanding, partly as a result of climate change, partly as a result of the greater incidents of Lyme in ticks," said Blumenthal.
Blumenthal says that the rate of detection for Lyme disease in ticks has increased from 27 percent to 38 percent in the last year, and that the likelihood of contracting one of these infectious agents is quite high.
The Connecticut Agricultural Experiment Station in New Haven, which test several thousand ticks every year, says early testing shows a typical season.
The high risk period for ticks is between mid-May to mid-July, according to Dr. Theodore Andreadis.
"Over 50 percent of the ticks being brought in by the public are infected with one of three different organisms that we screen for," he said.
Officials say the first 30 days after being bitten are critical.
Experts say with warmer weather coming, it's important to be prepared. This includes wearing the right clothing, using insect repellant, avoiding high grasses and checking for ticks.
Experts also say its important to submit ticks for testing.